Toronto is known for being a hub for many young professionals. What is a young professional, you may ask? Though the term is broad, it typically refers to those in their 20's and 30's who have finished school and have already managed to get their first steps into the corporate business world. This younger generation of white-collar professionals often has specific housing needs that differ slightly from those on either side of their age range.
For example, while younger students are often looking for cheaper first-time housing or rentals, most young professionals have already finished their educations. They are more likely to seek independent housing space to call their own.
On the flip side, young professionals are often not quite ready to settle down with a family like the older generation before them. In fact, this generation of millennials are settling down later than any before them; as such, locating their homes in the best neighbourhoods in Toronto for families may not be among their priorities.
Though every person's needs are different; in general, the best places to live in Toronto for young professionals have a few common factors:
Close to their workplace
Easy access to public transit
Proximity to grocery stores
Lively area with many night-life options
Fortunately, Toronto has many neighbourhoods to choose from that are perfect for today's young professionals. Here are just some of the many great areas in Toronto for young working professionals.
Yonge and Eglinton
Encompassing this bustling intersection is a vibrant community of young professionals. It's easy to see why the Yonge and Eglinton neighbourhood is one of the best areas to live in Toronto for young professionals. It has a wide range of restaurants, bars, cafes, big-box retailers, and several green spaces available.
When it comes to housing, Yonge and Eglington residents are mostly high-rise condo-dwellers, and thus the area offers a large range of one-to-three-bedroom options for available units. However, this doesn't mean high-rise is the only housing option in the area; there are many detached homes in this neighbourhood as well.
Not only that, but this section north of the downtown core is only a convenient twenty-minute subway ride to Union Station, making the area an easy connection to the hub of transit in Toronto.
Bay Street Corridor
Known for being the heart of Toronto's economy, the Bay Street Corridor is a perfect residential area for young professionals. This neighbourhood stretches along from Front to Bloor, as well as a block to the east and west of Bay.
This location shines when it comes to accessibility, as it is dead centre in the heart of Toronto, granting nearly any building in the area pristine access to streetcars, busses, and subways. Not to mention the area is already in the heart of the city, making many nearby areas accessible just by walking!
As for the housing itself, this area is known for their frequent construction of ambitious condominiums, with new investment and housing opportunities arising on a regular basis for young professionals looking to find a home.
As for the atmosphere itself, Bay Street has access to several services and shops, thanks to its access to the PATH network, as well as a plethora of restaurants for after-work entertaining.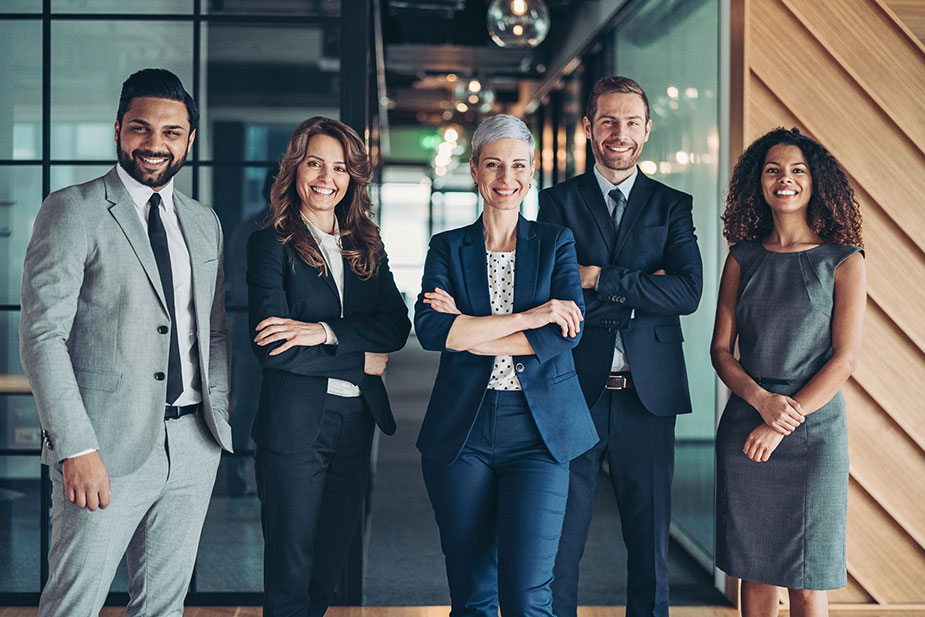 Leslieville
Located between the busier heart of the downtown core and the quiet of the Beaches, Leslieville's hub is centred on Queen Street East. This area has become known to locals as one of the more "hipster" areas of Toronto, and thus, many of the businesses in the area cater to this niche.
The atmosphere in Leslieville is fairly laid back, with a casual atmosphere of brunch restaurants, specialty shops and boutiques…perfect for unwinding with weekend strolls after a long week in the office. The area is also home to the "Little India" area, located at Gerrard and Coxwell, which itself comes with a growing selection of area amenities.
Leslieville has a large selection of semi-detached homes, and like most Toronto neighbourhoods, a wide selection of condos for sale that would be perfect for young corporate types looking to find their place in the city.
Cabbagetown
Cabbagetown has become one of the trendiest areas in Toronto, and one of the best areas to live in Toronto for young professionals. The neighbourhood is known for its fashionable restaurants, frequent art festival, Riverdale Park, and a plethora of modern shopping options.
The Cabbagetown neighbourhood is located on the east side of downtown, and its core is around the intersection of Parliament and Carlton.
What makes this area truly unique is its large collection of preserved Victorian houses. In fact, it was once said to have the largest collection of them in all of North America! This picturesque tie to history, combined with its newly thriving modern atmosphere, creates a truly unique environment that is hard to find anywhere else in downtown Toronto.
Honourable Mentions
While we've now gone into depth about some of the best places to live in Toronto for young professionals, there are even more areas of the city that deserve an honourable mention.
Yorkville
This trendy neighbourhood occupies a large space, spanning from Bloor Street to Dupont and Rosedale Valley Road. This area has everything a young professional could ever need including: luxury retail options, fine dining, theatres, transit, and sectors of parks and green spaces for when you need to take a breath amongst the commotion of the city life.
Liberty Village
Liberty Village has become known for being a hub for creative young professionals. Whether it's art, marketing, writers, musicians or the like, this area is perfect for those seeking a little extra inspiration to help boost their creative process, and who desire to surround themselves with a like-minded collective.
Not to mention, this trendy neighbourhood is only a short streetcar away from the downtown core, making this perfect for young creatives who work in corporate offices by day.
The Waterfront
The Waterfront is a collection of several neighbourhoods which include the Distillery District, St. Lawrence, Harbourfront, and sections of King West. This area has seen exponential growth over the last decade or so and shows no signs of slowing this trend any time soon.
With so many neighbourhoods conveniently located near each other, not to mention the proximity to Union Station, Toronto's waterfront has tons of options for dining, shopping, and transit to many of the nearby office spaces of the downtown area.
Article by: Harvey Kalles