If you want to relocate to Canada, you should probably choose a city that has what you're looking for. You should make your choice basis opportunities, housing costs, culture, tourist attractions, and so on. Keep reading to know the best cities to work and live in Canada.
As a first-world country, Canadians enjoy a higher standard of living, better healthcare, a world-class education, and a thriving economy. If you are considering moving to Canada either to study or settle, it is essential to understand and read about living in Canada. You must have enough information on cities you can move to in the country to make an informed choice. Here is a list of the best cities to work in Canada and what you can expect to see in the cities.
So let's begin!
Toronto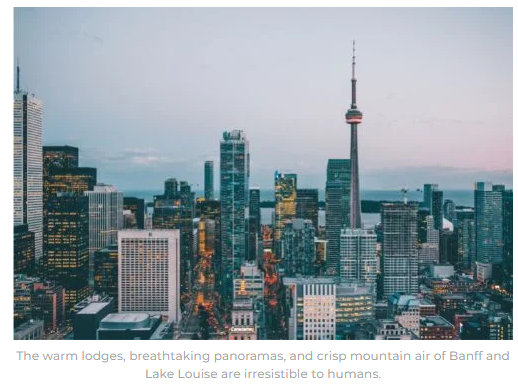 If you are a professional looking for work but also enjoy getting out and about, Toronto is the place for you. Toronto has many job opportunities and a variety of in-demand occupations, such as school teachers, registered nurses, transportation drivers, and many more. Though housing in Toronto is not cheap, it is close to major employers, has a vibrant nightlife, and is culturally diverse. The city also has three major universities within walking distance.
Toronto, like many other Canadian cities, is diverse. It is one of the most multicultural cities in Canada, with nearly half of the population being non-Canadian. So, if you decide to relocate to Toronto, you will most likely find a community and comfort in the city.
Edmonton
The tranquil outdoors, job opportunities, excellent education, and a reasonable cost of living attract many to the city of Edmonton. It is a popular choice among people from all over the world making it extremely diverse. You can find a wide variety of delicious food options in The restaurants are abound with different cuisines and new, out-of-the-ordinary dishes.
The city has a beautiful outdoor scenery and parkland that is larger than Central Park in New York. Because of its strong technology sector, there are numerous career opportunities in the city. There are also numerous colleges, technical institutes, and prestigious universities in the city. Furthermore, Edmonton has an extremely vibrant art and culture scene owing to its diversity.
Montreal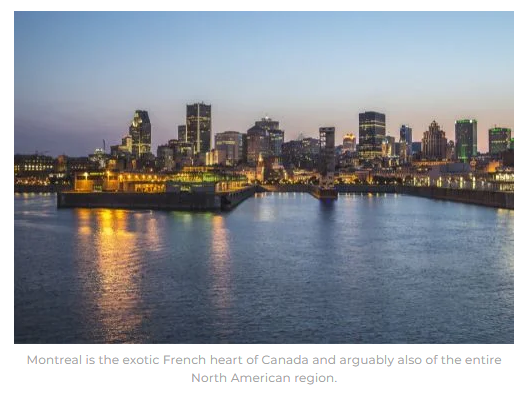 The capital of the province of Quebec, Montreal is one of the best cities to work in Canada. With its old French-style buildings, museums, and art galleries that are known all over the world, the city will transport you back in time.
Montreal is a French-speaking city, so if you speak French or want to learn it, you should consider relocating there. Not only is Montreal a beautiful and unique city in its own right, but it also does not cost a lot of money to enjoy all it has to offer.
The city has a reasonable cost of living. It has everything from housing to groceries to entertainment at a reasonable price. Moreover, there are a lot of job opportunities in Montreal. The city was named the best place to work in Canada. So, if you want to make Canada your new home, Montreal is unquestionably the place to be.
Oakville
If you want to live in a peaceful environment while still being close to the excitement of the city, Oakville is the place for you. It is a lovely suburban community in the province of Ontario. Located on Lake Ontario, the residents of Oakville have easy access to nature and its wonders.
The best of both worlds can be found in Oakville. You can go for a walk in the woods, experience city life in Toronto, which is only a 30-minute drive away, or have an adventurous day at Niagara Falls, which is just an hour away.
Burlington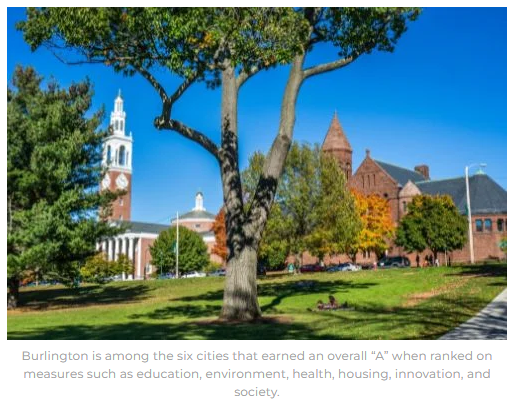 Similar to Oakville, Burlington is also a suburban city. However, most of the commotion is in Burlington, due to the numerous job opportunities. Moreover, you can escape to the nearby nature to enjoy the fresh air and hikes.
Burlington is one of the more expensive cities in terms of housing and living costs. The city is a popular choice among people. Food processing, packaging, electronics, transportation, business services, pharmaceuticals, and environmental services are the leading employment sectors in the city.
However, employment opportunities are not limited to these industries; the city offers a wide range of diverse, well-paying jobs.
St. Albert
St. Albert is ranked as one of the best places to live in Canada. The city took first place in the annual 'Best Places to Live in Canada' small town category in 2014.
St. Albert is an ideal location for families to set up camp. It is close to everything you need, including schools and healthcare services, large green spaces, recreational facilities, and numerous parks. The city is ideal for staying fit while getting some fresh air outdoors, with biking trails along the Sturgeon River
Every year, the city hosts an International Children's Festival, which draws approximately 55,000 people. The city is an excellent place to live if you want to start a family or have young children. The green surroundings provide outdoor entertainment for the entire family.
Key Takeaways
- Canada is the land of dreams for many working professionals and international students who want to work in excellent places and lead a better life in a progressive environment.
-Canada has the ninth-largest economy in the world, making it one of the wealthiest countries with a consistently high standard of living.
-When compared to other countries, Canada has lower unemployment rates.
-Canada has made significant contributions to quantum computing, medical advancements, and space science and technology.
-Employees are provided with adequate healthcare, paid holidays, and paid leave, including maternal and paternal leave.
Article By: ischoolconnect.com